English Translation by Miriam Hafner
Lisi Lang is a Vienna-based fashion designer. Her store, located on Westbahnstraße 3, showcases her current collections. Her range spans from basic to whimsical, from a classic black blouse to a brightly coloured overall, from belted jersey dresses and elegant high-collard dresses to leggings in playful prints. Lisi does not abide by current trends, instead her pieces are timeless, and the possibilities for combination endless.
Sustainability is imperative to Lisi's design philosophy, therefore fabrics and accessories are mostly made of all-natural materials, and are all sourced locally in Austria and Germany. Moreover, lila's garments are manufactured ethically in Slovakia and in the 17th district of Vienna.
Lisi works as a solo designer, but is always open to collaboration - most recently with artist 

Daniel Hafner

 ( collection 'travelling waves') and musician 

Soia

. Lisi has long made a name for herself in the local scene, with artists such as performers 

Veza Fernandez

, 

Stefanie Sourial

 and musicians 

Clara Frühstück

, 

Julia Lacherstorfer

, the actresses 

Daniela Zacherl

, 

Sophie Wegleitnerand

the dancer 

Manaho Shimokawa

 regularly sourcing their stage outfits from lila.
Lisi believes in diversity and naturalness, and prefers to choose her models from clients and friends, or from chance acquaintances who catch her eye. Additionally, her models only wear subtle make-up to emphasise their own personalities whilst modelling her outfits. This is a point of difference that makes her stand out at MQ Vienna Fashion Week year after year. The designer feels that there is nothing special about her clothes being worn by women of various shapes and ages. She believes it should be a given.
Over the course of a year various lila lookbooks are produced by different photographers. These are available in store. Once again no bounds are set on creativity - the scene may be a villa on the lake, a beach in Amalfi, a canola field or a studio space - lila's natural and playful aesthetic can manifest itself in any environment.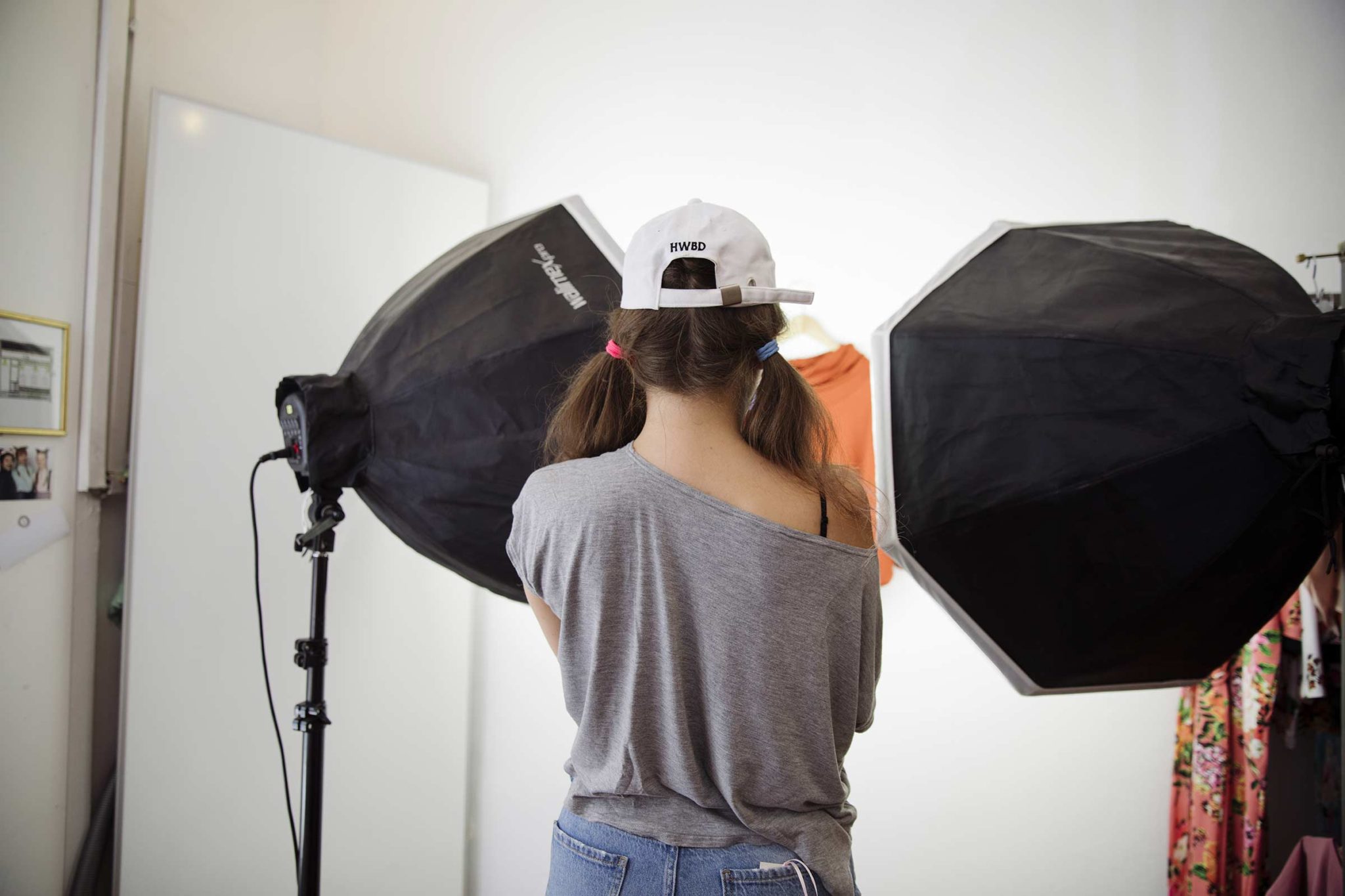 On the website, under the heading COLLECTIONS, you can find a selection of photo shoots. A new blog under NEWS will provide you with news and infos about clothing specials and events. Enjoy browsing!